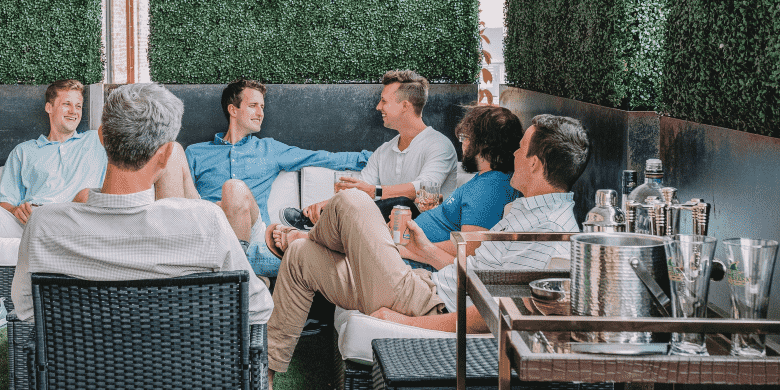 9 February, 2022
Stubby Holders For Bucks Nights
An awesome way to remember your bucks night is through custom printed stubby holders. They are also good because they may be the only thing you can remember from the big night! They make for a terrific keepsake of the big night and if you are the groomsman who has been put in charge and totally forgotten to order, have no fear as they can be produced quickly.
Stubby holders have proven to be so popular because with a little imagination, a fun graphic or two and a snappy headline, they can be really funny so the laughs last long after the night has finished. You can even do them as a post bucks night gift to all the crew after you gather all the embarrassing photos from the night and create a collage.
Here at stubbyholders.com.au, we've tried to take a lot of the hard work of the designing out of play, so you can just relax and have a bit of fun with the design, and we'll take care of the rest. However, there are a few easy steps, and we thought we'd outline them here to make it even easier.
Select Your Style: There are three basic styles to pick from. First, you have the standard stubby holder with a base. The base is glued in, along with the sides, and it's made from 5mm neoprene to ensure those drinks stay cold all night, though depending on how quickly you are drinking on the night, that might become a mute point. The other styles are one with no base that makes it easy to slip into your pocket while waiting for the following order of drinks or the delicate ones; a slimline stubby holder is available.

Template: Next is to pick the template you want. We've got 20 premade templates with different designs. They range from music theme to cowboys, casinos, racing cars, golf, ten pin bowling and Australia themed. So whatever the spot you are taking the groom to be, we've got a template to match. Once you pick your template, decide what text you want, and that's it. Fill out your contact details, and we'll be in touch with artwork for you to approve.
That's it! I bet you thought there were at least ten steps to get through. Maybe that is the case for others, but we want to make this as easy as possible for you, so two steps are it. Obviously, if you don't like our templates – don't worry we won't be offended – you can create your own from scratch or choose an entirely different style of stubby holder. We have over 50 styles on offer, and all of them can be custom printed with the design of your choice.
If you are unsure what would work best, send us an email or give us a call, and we'd be happy to talk to you about what design would work best for your bucks night – after all, we don't want you to disappoint the groom.
The Stubby Holders Team